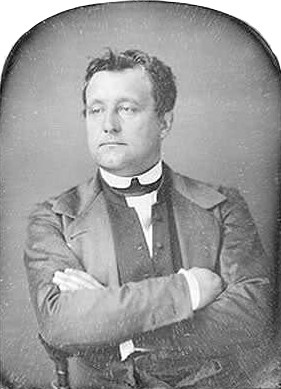 Birth Chart: Jérôme Napoléon Bonaparte (Cancer)
Jérôme Napoléon "Bo" Bonaparte (London, 5 July 1805 – Baltimore, 17 June 1870) was an American farmer, chairman of the Maryland Agricultural Society, first president of the Maryland Club, and the son of Elizabeth Patterson and Jérôme Bonaparte, brother of Napoleon I.
Astrological Natal Chart
Jérôme Napoléon Bonaparte
Born at Camberwell, United Kingdom
Sunday, July 07, 1805
07:50 (time zone = GMT -0 hours)
0w05, 51n27
THE RISING SIGN OR ASCENDANT
At the exact minute of your birth, the astrological sign that is rising on the eastern horizon is designated the Ascendant or Rising Sign. The Ascendant is how you dawn on the world, how you present yourself to others. If someone were to guess your astrological sun sign, they would guess it based on what you show the world, which is your rising sign. It's the characteristics and personality traits that you put forth for all to see. It's the stained glass window that you project outward for the rest of your chart to flow through.
YOUR ASCENDANT IS:
LEO rising
Those with a Leo rising are typically giving, prideful, emotionally reactive, outgoing, loud, narcissistic, brave, confident, dramatic, romantic, and they are excellent showmen. They tend to go about like royalty, taking care of their "subjects" and expecting complete devotion from them. You have vitality and can be a bit of a risk taker, sometimes too much so. Extremely prideful, the biggest insult someone can throw at you would be to your ego. Appreciation is also something you require in order to feel satisfied. You can come off as loud and tough, but inside you are a big softie. When you care, you are easily wounded. In regards to a romantic partner, you would prefer that they are someone who will make you proud, and you in turn would like to foster this sort of reaction from them. You are very loyal to those you care for and would protect them fiercely if ever need be. Your anger can flare up suddenly but luckily this tends to resolve quickly and you are back to being your merry self again. Dramatic displays tickle your fancy and you can be somewhat of a drama queen or king yourself. Being in the limelight, all eyes focused on you is not only comfortable for you but you seek this attention out. At times you can be inflexible and unyielding, but you do this in a jovial way. It is unlikely that you will ever forget a slight, particularly if your ego is damaged, though you will usually forgive. You are rather sporty and enjoy being out in nature. You have an excellent drive and cheerful disposition, however if something goes wrong in your love relationship, it can zap the life out of you. Having warmth and love in your life is crucial to you. When discouraged, you may lose your willpower to live. A lesson you will need to learn during your lifetime is to be more humble. Leo is ruled by the Sun and therefore it's placement in your chart will be significant.
PLANETARY ASPECTS
If the planets symbolize the forces and energies that happen in different situations, then the aspects between the planets symbolize how these energies work together and integrate with each other. There are challenging and easy aspects between the planets and it is up to the individual to choose how they are going to utilize the aspect energies for a positive outcome. The aspects between planets are said to speak to each other. Depending on which planets are aspecting each other and the rest of the natal chart, will determine which planet is dominate and which is not in the aspect between them. But ultimately it is up to the individual to decide how they are going to use the aspects of planets in their chart with their free will, in a meaningful and productive way.
Moon blending with Neptune
(power = 14.46 and this aspect is neutral)
You are vividly imaginative and can adapt your visions into the real world when you focus your efforts. Dreaming up fantastical scenarios feels like home to you and you enjoy mysterious subjects, as they only fuel your imagination. However, you are prone to escapism as the harsh realities of life can get to you, causing you to seclude yourself into your dream-world. Do not become so lost that you forget to handle your obligations. Hiding from your problems is not going to diminish them, rather it will do the opposite. Your caring, empathetic nature might attract shady characters that will tell you a sad tale in order to abuse your kindness; be careful of who you trust. Learn how to better monitor and restrict your feelings and the fantasies you are so easily drawn into.
You cannot help but absorb the hurt that people are feeling and their sadness has a strong effect on you, therefore you readily come to the aid of others when they are in despair. You are not the most assertive type and have trouble standing up for yourself when required. It is important that you become comfortable going after the things that matter to you. There is a possibility that you will have premonitions while you are sleeping as you have a link to the spiritual world due to your intuitive sensitivity, if you can only learn to believe the things you intuit. However, keep away from mystical situations that end up causing you more harm than good, for instance calling forth dark spirits, fortune-telling, or hypnosis. You can be very spiritual though at times unrealistic. You have difficulty saying no when you are tempted by something, so it would be best for you to stay away from these circumstances altogether. You are tuned in to the vibrations around you and negative emotions will drag you down drastically; strive to involve yourself in more cheerful surroundings whenever possible. Music with an ethereal, spiritual tone to it will likely make you feel a sense of belonging, as if it is taken from your very soul. You can be rather introverted at times though also over-indulgent. Artistic avenues draw you in and you may have significant talent in these fields. When you find someone that you truly enjoy and care for, you are prone to putting them up on a pedestal and can feel quite down and defeated when they eventually do not live up to your unrealistic expectations.
Moon blending with Jupiter
(power = 13.17 and this aspect is harmonious = 6.59)
You are accepting and understanding, usually letting go of people's foibles and letting them try once more, even if they have wronged you in the past. You believe that people should strive to be as good of a person as they can be and when people are around you, they tend to adopt this attitude for themselves. Your presence has a way of evoking joy and bringing people comfort. Your abundant social connections are largely due to an extremely giving nature, which people appreciate and gravitate towards. This placement is likely to bestow you with good luck in your finances. You enjoy making people laugh and will do so at your own expense, if necessary. Filled with positive thinking, you believe in humanity as a whole. You have a great deal of empathy for others and are gentle with, and receptive to, their emotions. It is natural for you to try to see things from another person's point of view and you truly listen when people are talking to you. You do not cast judgement upon others and people sense this about you and therefore take your to heart. However, sometimes you become so engrossed in having fun that you procrastinate in doing your duties. In addition you need to be mindful not to over exert yourself. If you cannot find equilibrium within yourself, you will tend to eat more than you should. Tasty snacks and rich meals make you feel emotionally secure when you cannot derive this another way; restrain from these cravings of they will only create larger challenges for you later on.
Moon harmonizing with Venus
(power = 11.31 and this aspect is harmonious = 14.13)
You naturally appreciate other people and accept them for all that they are, nurturing them, and nullifying any of their insecurities. People love you because you are kind and make an effort to show that you pay attention to the little things others may miss. Female company is particularly easy for you to bond with. You feel a deep sense of satisfaction from channelling your emotions into creative endeavours of any kind. You crave beautiful surroundings that are both luxurious and harmonious. Often, your living quarters reflect these values. You are very polite, courteous, and refined in your presentation and you feel uncomfortable around those that are rude, tactless, or rough in their mannerisms. There may be a tendency towards overindulging in rich cuisine that needs to be monitored. Escapism is also a possibility. You dislike hard work and will shun doing anything you deem as laborious. Others are drawn to you because they intuitively feel that you genuinely have their best interest at heart. You love being around people, and they love being around you. This may give to a career dealing with the population on a grand scale, perhaps in publicity. You enjoy having, and caring for, guests in your home and welcome people with open arms. Your charming manner and giving nature make you the perfect entertainer of visitors. Emotionally you are stable and secure, overcoming a previous craving to be possessive when you care deeply about a person.
Jupiter blending with Neptune
(power = 10.71 and this aspect is harmonious = 5.35)
You have many aspirations that spill into an array of different subjects. You are hopeful, idealistic, and imaginative. The notions that come into your mind are often on a grand scale. At times you may find yourself unable to follow through on the promises you have made, due to being overly positive about your capabilities or the circumstances at hand. You are talented in sales and advertising. Aiding others is something you strive for, though people may abuse your good-will as your emotions can run high and you may too easily empathise with someone who is down on their luck. You feel that humanity is connected as a whole and what affects one person, affects the entirety. Benefits come to you from unknown places though they may also be lost by deception, rumours, or indulgence. Staying positive regardless of the circumstances is natural to you, though be sure to keep grounded. You have a strong belief that upcoming situations will be for the best, but you must be mindful to stay practical and not falsely believe the circumstances are more glorious than they really are. You are giving, compassionate, and caring, and are likely to feel a pull towards the spiritual realm.
Venus harmonizing with Neptune
(power = 9.84 and this aspect is harmonious = 12.31)
You are rather receptive of your environment with a creative talent that you use to produce aesthetically pleasing objects or surroundings. Musical pieces will stimulate a fantastical world inside of your mind that you will happily enjoy for hours on end, peacefully tuning the world out. You are idealistic in your romances and hold to the belief that there is only one true mate for you with whom you can live happily ever after. Luckily, you are able to entertain these dreams while at the same time staying realistic in your day-to-day life without being swept up by it all. You have a strong sympathy to those who are suffering and reach out to aid them when you are able. Naturally you are a generous person and helping others is satisfying to you on a deep level. You insist on doing what is right for mankind, keeping your personal ego at bay. It may be difficult for you to lead others or start a course of action due to your dislike of creating conflict. You will do a lot for the people you love and do not require repayment of your kindness. You feel that there is another world out there that we simply cannot see and enjoy being around other creative or sensitive people with whom you can delve further into the mystics. Gospel harmonies tend to affect you intensely when you listen to them, and you know that you have touched a piece of another life. You are likely to have musical talent, possibly vocally. Usually you will stand up for those that are considered "lesser" by societal standards, though you may need to be careful not to be swayed too much by a sad tale. Those who will aid you in the spiritual wisdom and evolution that you had begun in a past life are likely to be drawn to you in this one.
Venus harmonizing with Jupiter
(power = 8.86 and this aspect is harmonious = 15.51)
You are giving, caring, charitable, and would readily share whatever assets you might have. For the people you care for, you would quickly extend both yourself and the material items in your possession, however you will usually only do so if it isn't too much trouble for you. A luxurious, stylish, relaxing environment is essential to you and you refuse to do any manual labour. Your charismatic, pleasant, polite demeanour is perfect for hosting company. Good karma from a past life assures you luck with your finances and acquiring assets. There is an inclination towards indulging yourself extravagantly and behaving in a lazy manner; try to curb these habits. At times, life fulfils your needs and desires with so little effort on your part that you may not value what you are given. With regards to your health, you are susceptible to putting on weight due to your liking of tasty food and drink. You are a tender-hearted, out-going, friendly type who avoids conflict and enjoys exploring beautiful, distance lands. It would be most beneficial for you to learn to appreciate what you have and to stick things out even when they are difficult sometimes.
Sun discordant to Uranus
(power = 7.76 and this aspect is discordant = -7.76)
You are self-sufficient, unconventional, open-minded, unusual, and a bit of a rebel. This placement boosts your ego though may also create selfish behaviour and inability to discipline yourself. Your disposition can change quickly from one thing to another and you may feel as though you are an outsider. There is a difficulty in sticking to one project until completion, as you move rapidly between one task to another, unable to focus your energy. Unreliable at best, others feel as though they cannot trust you to keep your word. You tend to act on impulses, trying to channel your inner tension and nervousness. You may be accident-prone due to your careless actions and lack of patience. Changes in your life happen often and suddenly; the unpredictability tries to teach you spiritual wisdom. You may be interested in technology or mystical and astrological subjects, though are unable to stand by them for very long. Independence to live your life the way you please is of utmost importance to you and you strongly desire to venture out into new experiences and random adventures. There is something inside of you that urges you to challenge convention by behaving in eccentric, sometimes shocking ways. You strive to alter whatever you come across, regardless of whether or not you actually have a superior plan. Others find you strange and you may feel as though you are an alien living among a different species. However, this does not seem to faze you, rather it inspires you further. You can be selfish and must learn to consider other people's needs and feelings. Try to pay attention to, and truly absorb, what other people are saying before you come to conclusions. Your mind is very active and you need constant new stimulation otherwise you lose interest quickly; challenges are always welcome as they keep your brain busy. Your intellect is well developed though you may wish to work on your emotional intelligence. In your mind, you are correct and others just aren't. Develop a way to monitor your urges, rather than acting thoughtlessly.
Mars discordant to Pluto
(power = 6.69 and this aspect is discordant = -8.36)
You possess a strong will-power and an influential character. Others may believe you are a threat to them somehow and will attempt to harm you before you can do the same. Those in positions of power will come to you and show you how a true leader should behave. Your wants are particularly intense and once you set your sights on a goal, not much can keep you from achieving it. When this happens you can end up with an obsessive sort of tunnel vision until you are finished, often become highly subjective in regards to the matter at hand. Be careful not to become a fanatic. You can be quite demanding of others and attempt to dictate their path for them, though you yourself will not abide by others telling you what to do and should keep this in mind when leading others.
You insist on knowing others intentions and secrets, though will keep your own well-hidden unless you believe it will somehow further your advances. You prefer to be in the most informed position at all times. You crave to experience powerful emotions and are unconcerned whether these emotions are from something beneficial or something detrimental, as long as you can experience these strong feelings. Your romantic partnerships often suffer from inequality as you can be rather dominating and you need to learn to share power, rather than keeping it all for yourself.
You are extremely driven, dedicated, and preserving, though you must keep in mind that not everyone can conjure up these same traits. Try to be patient with others as they are not likely to be able to sustain the stressful working conditions that you are able to. Take the immense energy that you have and release it into something beneficial rather than dominating others, or you will be branded a tyrant.
Despite the above, it is important to emphasise that you are able to accomplish amazing feats if only you channel your energy correctly. The forces you project into the world will be powerful and it is up to you whether you want to generate something beneficial for all or mass destruction.
Strive for a more harmonious atmosphere when dealing with other people; diplomacy will go a long way farther than opposition. Do not burn the bridges you cross on your way up, as you never know who you will encounter in the future. Karma will limit you if you try to use unwholesome techniques when achieving your goals. It would also help you to pay attention to concepts suggested by others; you just might discover a perspective you have never considered. Allow others a chance to release their inner musings instead of answering for them. And finally, keep in mind that being consistently inflexible in your attitude, behaviour, and opinions can create adversaries for you, when you could have had partners.
Mercury discordant to Saturn
(power = 6.18 and this aspect is discordant = -9.28)
Mentally you are systematic, methodical, focused, resourceful, and able to dive into the deepest of waters. You may not come to your conclusions quickly, but they are fully thought out once you do finally get to them. You prefer to study on your own where you can fully concentrate and go at your own pace. You definitely have your viewpoints, though you are unlikely to share them with others until you have turned every stone and thought through every angle of a situation. Naturally sceptical and careful, you are also prone to negative thinking and can become depressed more easily than others. Generally, you try to conserve your efforts as best you can. You are not usually open to new ideas unless they have been proven through methodical means and therefore tend to disbelieve most of the concepts you come across. You would do well in careers that require sorting through and gathering data in a systematic manner, as you possess excellent organisational skills. In social situations you tend to keep to yourself and are quiet, observant, and stern faced, preferring to stay out of the meaningless chit-chat that most would engage in. For you, if it does not produce something you can use or hold on to, it is not worth investing yourself in. Your communication style is confident and respectable. You are naturally organised and would do well in managerial positions. You keep your feet on the ground and know what you want, however showing your emotions does not come easily to you. Make sure you keep an eye on your teeth as they are susceptible to enamel issues.
There is a chance that you may develop cruel behaviour patterns. You will often worry about things that are unlikely to come to pass or things in which you have no control over. Rather than worrying over these things, you should concentrate on making plans. You do not trust whatever you are unfamiliar with or haven't had a chance to fully think through in a slow, reasonable manner. Try to be more open-minded to what others are saying so as to counter your naturally pessimistic attitude. Conveying your thoughts is challenging for you and people are often confused by what you are expressing, though you are just as perplexed by their communication. Your approach to things tends to be very traditional and you prefer sticking to the tried-and-true instead of venturing out into something different and unexplored. However, it would be beneficial for you to give fresh ideas a chance every once in a while. At times you can convince yourself that your less-than-wholesome methods are correct because you believe so strongly in something that you are blind to the process and only see the end result. You can be a bit of an extremist when engrossed in your projects; every detail must be perfect. Cut yourself, and others, some slack sometimes as not every tiny fragment of each endeavour needs to be fussed over. You are susceptible to problems with your nerves due to your tendency to work yourself too hard. Do your best to limit stressors and take time to relax.
Sun harmonizing with Pluto
(power = 6.14 and this aspect is harmonious = 6.14)
You believe in yourself and in your skills to achieve the things you set out for, feeling that you are capable of withstanding any challenge you should encounter in your life. You are ready and able to overcome whatever you need to in order to survive, even if this means changing your own tendencies to do so. A strong will coupled with great discipline promise that you will rise to great heights. You have an excellent ability to persevere against all odds and can be quite resourceful as well. These skills are put to good use when you make the necessary alterations to the outdated systems in your path. You will fight for justice, whether for yourself or when you see others being treated unfairly. You are a leader with a superb capacity for managerial duties. Others turn to you when they need guidance and you put them on the correct path. Very dedicated, you go after your objectives with complete focus, intensely moving forward in an almost obsessive fashion. Those who skirt away from their troubles tend to rub you the wrong way as you are inclined to see them as weak and find it difficult to give much weight to their views, concerns, or to them as a person. You firmly believe that your fate is what you make it and hold others to the same standard. Very perceptive, your intuition quickly picks up on the truth of a situation. You are aware of the destruction that pessimism can cause and therefore passionately and diligently work to unravel these thoughts, applying the same conviction and purpose that you would with everything you do. Those around you intuit your strength and capabilities, treating you as though you have already reached the top.
Sun harmonizing with Mars
(power = 5.55 and this aspect is harmonious = 4.16)
You are brave, self-confident, full of energy, driven, and optimistic. Competing with others is enjoyable for you and you tend to win using your confidence and intuition. Your strong will has allowed you to learn self-discipline, creating a force that permits you to rise to truly powerful positions. Your physical health is amazing as you heal easily and have endless amounts of energy. However, it is important that you are able to keep active physically or this immense energy of yours will turn destructive. Every effort is made on your part to achieve success in an honourable fashion. You are likely to be a good leader and have a talent for administrating. Hard-working, courageous, and assertive, you gain the admiration of others and will champion for them if they are being unjustly treated.
Mercury harmonizing with Pluto
(power = 5.31 and this aspect is harmonious = 5.31)
Mentally you are capable of delving into the most hidden of depths. Whether or not they are pleasant, you will uncover whatever secrets are buried beneath. You would make an excellent investigator as you are naturally gifted in the field. Psychological evaluation is another area that you are talented in and there is a strong interest in topics related to the afterlife and mystical studies. You are the sort that will learn one thing thoroughly rather than dabbling briefly all over the map. Despite your expectation that others be transparent with you, you are unwilling to provide the same disclosure to them. You feel most comfortable in situations where the attention is not focused on you and you can do as you please with little interference from others. You are capable of using your hands to heal others if you can properly channel your energies and may do well to try your efforts in massage therapy or chiropractic care. You find a kind of comfort in disassembling and reassembling things, as you have good technical skills and like to see how everything works together. You are drawn to situations, people, or subjects that project a mysterious quality and you are always up for the challenge of figuring them out. When you do come to a conclusion, you are able to clearly express what you have learned. You use your logical, analytical mind and intuitive ability to assess everything that you come across. Mentally you strive to transform and transcend whatever you find. Other people easily recognise your confident dedication to the things you do. If you are interested in a topic, you are able to focus yourself completely in order to absorb any and all information pertaining to it. Highly observant, nothing gets passed you and you are amazingly accurate in your evaluations of the circumstances you find yourself in and the people you come across.
Sun discordant to Saturn
(power = 5.26 and this aspect is discordant = -7.89)
You have a tendency towards being self-centred, emotionally reserved, unconcerned with the feelings of others, afraid, worrying, and self-doubting. You are ambitious, willing to do anything to achieve your aims. Exhibiting caution, you carefully, dutifully wade through life, never skirting your responsibilities. Life is a serious business to you and you work yourself harder than you should at times; attempt a less sombre approach and it might surprise you. Rather than trying something new, you enjoy engaging in what you are accustomed to. You often feel as though you are inadequate, causing you to be lonely and insecure. Anything you attempt to succeed at must be bought with due diligence; you will spend a long while working towards your goals before they are achieved. Interruptions may postpone your plans often, unfortunately. You may also have trouble with the paternal parental figure in your life or people who are in charge. This placement can create considerable challenges for you, however it does bestow you with perseverance and the ability to wait as long as is needed to achieve your goals. It would be beneficial for you to learn how to be giving to others without looking for something in return. Past life karma insists that you act in kindness and generosity in this lifetime, as you had been too self-interested and uncaring in the past. Fate is forcing you to develop ways to work with others in a caring manner.
In addition to the above, you must find a way to conquer your critical nature. You expect nothing less than perfect from yourself and other people, causing you to criticise yourself sternly when you fall short in any way. Try to be a little more realistic in your expectations as they are often not possible to achieve. Your high expectations create a lot of tension and irritability for you. Sometimes you believe that other people are trying to limit you, when the truth is that you are subconsciously drawing in these negative situations to teach you that you must practice tolerance and ease up on yourself and other people. The intent of your tribulations is to show you that you do not need to take life so seriously.
SIGN POSITIONS OF PLANETS
The Planets in astrology symbolize 'what' is being addressed. They behave as actors in a production. What is happening on stage? The signs in astrology are the way that the actors behave on stage. They ask the question 'how?' How is the planet motivated? How are they living their life, in their highest good or in their shadow? The signs describe in detail how the actor might react, behave or conduct themselves.
Sun in Cancer
Cancers do not enjoy approaching situations in a straight line, but rather prefer moving indirectly (learn about compatibility with Cancer here). They feel more comfortable when they can come towards something from a hidden angle and may take their time expressing themselves. However, their emotionality is anything but slow and steady. They are prone to dramatically intense emotional reactions as their mood seems to blow with the wind. The people closest to them are likely to feel confused by the speed at which they change from cheerful to melancholic to angry.
Typically a Cancer is diligent, friendly, empathetic, determined, protecting, and frugal, as well as quarrelsome, emotionally delicate, moody, instinctive, possibly even psychic, with a tendency to sacrifice themselves for others.
A Cancer will tend to react emotionally rather than mentally. They need to be in harmonious environments as they will easily soak up the energies of those around them. Due to their sensitive emotional natures, it is likely that they consistently try to elicit responses of kindness, caring, and empathy from others; they crave regular emotional reassurance. They can be a bit of a homebody as the home, and those in it, are a sanctuary for them. Their ties to those closest to them are so important that they often become co-dependent on their loved ones, needing to spend as much time with them as possible and the loved ones may begin to feel suffocated, requiring their own space.
Cancers are naturally inconsistent in their emotions and therefore can easily alter their views, thoughts, decisions, and the like. However, they have less energy than the average person and will tend towards doing things a bit more slowly in general. Exercise is usually something they must force themselves to do as they do not usually enjoy it for its own merit. Unfortunately, this adds to a problem with weight gain as they age. A Cancer may increase their physical activity by utilising their strong emotional nature; channelling their intensity correctly can indeed create much needed get up and go for these personalities.
Cancers remember a great deal more than most and this tied with their emotional sentimentality causes them to often sit around daydreaming about the past and what once was. However, this also manifests as hording and clinging to their belongings, unable to throw anything out as if this would somehow mean they are throwing away a piece of their past.
Family is extremely important to a Cancer and they will work very hard to provide comfort and security for those they love. They may travel at times but will always return to their home base and those closest to them. Home is home, and they will not go too long without checking in.
Traditional and often conventional, though they find themselves over-thinking and focusing too much on possible difficulties in the future. Often they deal with these worries internally and may develop problems with the lining of their stomach from the stress. They instinctively feel that they are always one step away from danger and may be extra cautious because of it, paying attention to the situation around them in a suspicious manner. It would be most beneficial for them to develop a way to curb their emotional reactions.
Moon in Scorpio
You like to keep your thoughts and secrets to yourself and may quietly dwell on perceived hurts and betrayals. You are naturally distrustful of others intentions and therefore do not expose your true emotions until someone has been thoroughly vetted, if even then. Emotional intimacy in personal relationships is difficult for you as you prefer keeping your feelings under lock and key; vulnerability feels somehow unsafe to you. All of your actions are expressed in an intense fashion, you care intensely and loathe intensely. You are passionate to the core; nothing is done halfway. This passion can express itself as a tendency to dominate your significant others or treat them as though they were objects that only you hold rights to; be mindful of the green-eyed monster. It is possible that your maternal parental figure was also dominating towards you. You find it difficult to let go of any past hurts or disloyalty and may harbour feelings of spite, bitterness, or remorse. Often these strong inner demons are kept secret. It is imperative that you vent these frustrations somehow and find a way to move beyond previous occurrences; forgiving others will be far healthier for you. Still waters run deep with you, and you would be dissatisfied with shallow, insincere interactions; you attempt to delve as far as you can into another's essence. You will achieve a great deal if you can only learn self-control and restraint. You are driven, enthusiastic, self-sufficient, assertive, passionate, dedicated, and willing to wait as long as it takes to accomplish your goals. You also possess a great deal of personal magnetism. Sexuality or death may be on-going themes in your psyche.
Mercury in Cancer
Your mind is connected with your memories, feelings, and emotions from the past. You tend to hold on to the memories of things because they give you security. You are highly interested in inner, subjective, and personal issues, and your thinking is based more on feelings, intuition, personal experiences, and prejudices rather than reason or logic. Intellectual abilities and accomplishments without heart or soul mean little to you. You are a sensitive listener and deeply interested in a person's feelings and inner life. In addition to psychology, you are probably drawn to education, art, poetry, music, or mythology. You are shy and somewhat reticent about speaking in public, but you will open yourself up and share your thoughts in small, intimate, little family-type circles of people you know and trust. You perhaps enjoy keeping a diary or chronicle of your thoughts and feelings regarding your day-to-day happenings. Your mind retains and absorbs knowledge easily. You are intuitive, psychic, and sympathetic, yet may become depressed over your own problems and the problems of the world. You may have difficulty in getting to the root of the problem because you so easily become involved emotionally with the people instead of the problem. You may have difficulty in making decisions or you may simply change your mind constantly. Mental focus and control must be developed.
Venus in Cancer
You tend to be tender, nurturing, bashful, unobtrusive, romantic, and emotionally delicate. You tend to focus on the past and can be very sentimental about anyone whom you have ever been close to as well as homes or environments which you have spent time in previously. Personal traditions are significant to you and you will always make sure to remember those special days with those you care for; you expect the same care be bestowed upon you and would be quite hurt if a spouse or family member forgot a birthday or anniversary. You seek romantic partners that will nurture and take care of you, especially emotionally. You are typically moody and your feelings can change at a moment's notice. Home is a retreat for you and it must be tranquil. It is likely that you will care so deeply about those closest to you that you may suffocate them by becoming possessive and co-dependent. You may also have trouble with weight gain as you will tend to use food as a means to mask feelings of inadequacy or insecurity from a lack of affection. Your views and self-confidence in regards to relationships was probably highly influenced by your mother, and may still be to this day. You often play the role as caregiver in a personal or group setting and others are drawn to your empathy, consideration, and charismatic personality.
Mars in Virgo
You take great care in all that you do, making sure each detail is just right. You do not trust others to do as good of a job as you will, and often prefer to just do the job yourself than having to correct each imperfection. You do not mind putting in the extra efforts needed to be certain that you did the best job possible, whereas others usually would not exert themselves in this fashion. Having a task be done in a way that falls short of perfection, is not something you can abide by. You work hard to achieve the correct, effective, specific method for obtaining the best results. However, you may at times restrict yourself from even starting a task that you are unsure you can complete to your high standards. You are excellent at predicting the types of endeavours you can reasonably undertake, though at times you will undervalue your own skills. Talented with time management, you make sure to pace yourself rather than squander your energies. You may find that you are so careful to avoid any possible issue, that you will miss advantageous chances by deeming them too risky. Do not limit yourself because of your self-criticism, reach for the heights and you may surprise yourself with what you can accomplish. Relax and do not let anxiety over the little things cause you too much stress.
Jupiter in Scorpio
You are a diligent, effective worker and possess good executive abilities. You are capable and will pull out all of the necessary stops to accomplish the goals you have set for yourself. Brave with immense internal fortitude, though you tend to keep your secrets to yourself. People are irresistibly pulled towards you. Assertive, passionate, and independent would describe your character. Mentally, you can be very energised and productive. However, there is a tendency towards over-indulging in sensual pleasures, including extravagant cuisine, and this may create many problems and health challenges for you. You are likely fascinated by the mystical realm. A skill in healing others may develop. Channel your drive towards enlightenment and benefiting mankind as a whole, possibly through philosophical means.
Saturn in Libra
You are easy to talk to and know just how to negotiate a situation; your fairness encourages others to have faith in you. Be mindful of your kidneys and the health of your urinary tract as you are prone to having issues with them. The influence of Saturn in this placement hinders the kidneys, enabling the impurities in your system to fester rather than being expelled. Make sure to hydrate yourself as much as possible to counter this issue. You will find that you are required to be diplomatic and kind to others, showing acceptance, care and peace when interacting with people. Unfortunately, Saturn in Libra challenges your romantic partnerships in a way that forces you to develop self-control, diligence, and harmonious methods of conflict resolution. You tend to seek out partnerships as they help you to feel safe, though you may commit to a marriage for financial reasons or chose someone who is born in a different generation than yourself. The possibilities in this placement are many; you may pick a partner who is reserved and cool, or someone older than you, or perhaps you marry in your later years as you are unable to meet someone whose values coincide with your own. There is a chance that your high standards are unrealistic or too traditional make it difficult for you to find a match. If Saturn is negatively aspected, Marriage may seem like an idea that you'd prefer to keep at a distance.
HOUSE POSITIONS OF PLANETS
The Planets in astrology symbolize 'what' is being addressed. They behave as actors in a production. What is happening on stage? The Houses in astrology are the stage. They ask the question "where?' Where is the action? In the home, in health, in the career or in the marriage, to name a few. The Houses tell the story of where the action is happening, what type of people are involved and what sort of environment it is.
Sun in 11th house
It is likely that your aspirations are quite high, though you either prefer for these aims to somehow be of use in a group setting or you swing to the other end and are unconcerned with what a group would desire, instead looking out for only your own wishes. It is easy for you to acquire friends in high stations. You tend to be dutiful, open-minded, and a bit of a philanthropist, preferring to achieve social acceptance than power. You have an affinity for working with groups and often take the position as leader for group events as you are an excellent coordinator.
Moon in 4th house
Family ties are important to you in this placement. You often search for and enjoy collecting possessions that tie to you to where you came from, a way of clinging to your past. Family relations and your home life instil a deep sense of personal security for you and there is likely a strong influence from the parental figures in your life. Your living location may change frequently as you search for an ideal location to put down roots. In your career, there will be an emphasis on things to do with the home; you may even work from home or create a home-like environment in your office as this will allow you to feel comfortable and secure.
Mercury in 11th house
Your mind is very versatile, flexible, and innovative, with an excellent ability to understand anything that comes your way. You tend towards intellectual pursuits and your aspirations are often achieved through your mental prowess. The social contacts that you enjoy most are those that appeal to you on a cerebral level, providing much mental stimulation. You are also likely to socialise with those more youthful than yourself, as you find these interactions exciting. Contrasting opinions are seen as a pleasant challenge rather than a threat and you enjoy these exchanges. It is probable that you will be the frontman or representative to a group or society that you are fond of.
Venus in 11th house
You are out-going, diplomatic, and welcoming, with numerous supportive social contacts. You must be mindful that your social group is not a bad influence on you, enabling you to indulge in circumstances that are not good for your well-being. Having a way with making others comfortable in your presence, it is important for you to watch out for yourself, as you may be taken advantage of by doing too much to make sure others are pleased. You take great joy in social gatherings and long to unwind comfortably with your friends on a regular basis.
Mars in 2nd house
This placement bestows you with a significant amount of initiative to obtain monetary and personal goods. Your actions, though driven, are often impulsive and you can easily squander that which you have acquired. Although conserving your funds has never been your strong suit, developing a savings plan would be in your best interest, as your financial assets will tend to fluctuate frequently. Try to focus instead on your many other abilities.
Jupiter in 4th house
Confident, charitable, and welcoming, with a strong sense of loyalty to your home land; you are likely to become quite fortunate later in life. You enjoy living in quarters that are roomy and relaxing. A large part of who you are was shaped by your parental figures, as they likely have always been very supportive of you. There is a good indication that you gain in financial resources through your parents as well. With this placement, staying close to where you were born may be beneficial to you rather than relocating. Take extra care not to become too bold and over-indulgent.
Saturn in 2nd house
Having Saturn in this placement can make material possessions difficult for you to acquire. Knowing this instinctively, you are naturally more responsible, cautious, and frugal with your spending. At times you find yourself saving so much that you forget the purpose of it; we work to live and not the other way around. Give yourself a chance to live a little bit on occasion and try to share with others, as worrying over monetary matters only leads to feelings of unhappiness for you. There is a possibility of material scarcity with this placement as too great of an importance may have been placed on material concerns in a previous life. Likely, you will need to re-examine your beliefs in material matters. You can become tight-fisted with others at times and often harbour feelings that you are not valued, lovable, or required. You must find significance in your own self before others can see it.
Uranus in 3rd house
Quite the original thinker, your ideas are inventive, fresh, and imaginative, though they are not usually conventional. You tend to communicate in ways that can sometimes baffle others as your thought patterns may be rather eccentric. You are rarely bored as you thirst for information and enjoy learning new bits of data. Your mind is restless and it is important for you to find intellectual stimulation. Traveling seems to temper this craving; therefore you may find yourself away from home often. Relationships with family and your immediate community tend to be afflicted with an underlying tension that can be somewhat strained and stressful.
Neptune in 4th house
Easily confused, you may find yourself plagued with anxiety and self-doubt which can at times make you feel removed from others and the outside world as a whole. Being at home may seem ideal to you, but this is often only a delusion. You feel a strong mystical connection with either your mother or father, possibly with both of them. Neptune in this placement creates subconscious forces that spur forward much uncertainty and misconception in regards to your home life and where you came from; things are not always what they seem. In addition, you are likely drawn to living near large bodies of water.
Pluto in 7th house
A romantic partner may be chosen due to their uncompromising nature. There is a dominating, possessive quality inherent in your significant other. This sort of partner may create an aggressive, confrontational environment where there is no even ground; you will need to develop a way to collaborate.
What you look for is someone that can inspire or force you to dig deep into yourself and transcend your previous patterns of behaviour as well as provide you with new found strength and will-power. This person will help you grow as a person and heighten your emotions. There is a preoccupation with others who are powerful, drawing you to those that would dominate and control you. Subconsciously, you may believe you need to tolerate this commanding presence in order to fully tap into your own potential.
Emotions tend to run high in your partnership, on both sides. You require complete loyalty and faithfulness in your relationships. Problems are likely to manifest when your partner does not share this same outlook.
SABIAN SYMBOL POSITIONS OF PLANETS
The Sabian Symbols are a set of 360 symbolic declarations that correspond with each of the 360 degrees of the astrological zodiac chart wheel, starting at Aries degree number 1 and finishing with Pisces degree number 30. They were created by Marc Edmund Jones and Elsie Wheeler, circa 1925 in San Diego, California. In modern times, they are commonly used by astrologers in order to deeply understand the significance of planets that are occupying a particular degree of the zodiac.
Sun in
Cancer 15
Sabian Symbol: In a dining hall, the guests are all resting after overeating at a huge banquet.
Kozminsky Symbol: Lying on bank notes and gold coins, an auctioneer's hammer sits.
Moon in
Scorpio 26
Sabian Symbol: American Indians have moved camp and miraculously their homes are erected effortlessly.
Kozminsky Symbol: A small bird sings on the back of a lion.
Mercury in
Cancer 7
Sabian Symbol: Two fairy spirits dance under the moonlight in a circle.
Kozminsky Symbol: There is an antique column of white marble whose base is slightly crumbling.
Venus in
Cancer 26
Sabian Symbol: There are many guests reading in the library of a beautiful and luxurious home.
Kozminsky Symbol: A marksman continuing attempting to hit a bull's eye on the target finally hits in on the ninth time.
Mars in
Virgo 17
Sabian Symbol: The earth is rumbling and lava is flowing from an eruption of a volcano.
Kozminsky Symbol: Resting his head on his left hand at his desk, an astrologer is researching a natal chart.
Jupiter in
Scorpio 27
Sabian Symbol: A military band is marching with colorful banners through the street.
Kozminsky Symbol: Speaking with his ministers, a king holds a spearhead with the sun's disk emblazed on it.
Saturn in
Libra 10
Sabian Symbol: A canoe has finally passed through thunderous rapids and now feels calmer waters.
Kozminsky Symbol: In a dark cave a hermit holds his crucifix.
Uranus in
Libra 17
Sabian Symbol: A retired sea captain longs for the freedom of the docks, ships and sea.
Kozminsky Symbol: From a glistening of color-waves, an amazingly formed foot is rising.
Neptune in
Scorpio 26
Sabian Symbol: American Indians have moved camp and miraculously their homes are erected effortlessly.
Kozminsky Symbol: A small bird sings on the back of a lion.
Pluto in
Pisces 11
Sabian Symbol: Men are seeking illumination as they travel.
Kozminsky Symbol: On the beach, a dog runs amongst children playing.
Ascendant in
Leo 27
Sabian Symbol: On the eastern horizon, dawn appears as pink and gradually the stars of night disappear.
Kozminsky Symbol: A hand is pierced by a thorny orange branch and starts to bleed.
Midheaven in
Taurus 15
Sabian Symbol: Head covered with a top hat and muffled against the chilling cold, a man walks.
Kozminsky Symbol: Clouds of light rosy vapor come out of a cavern as a student stands holding a lamp.